"Hello grandmother,
It's us?"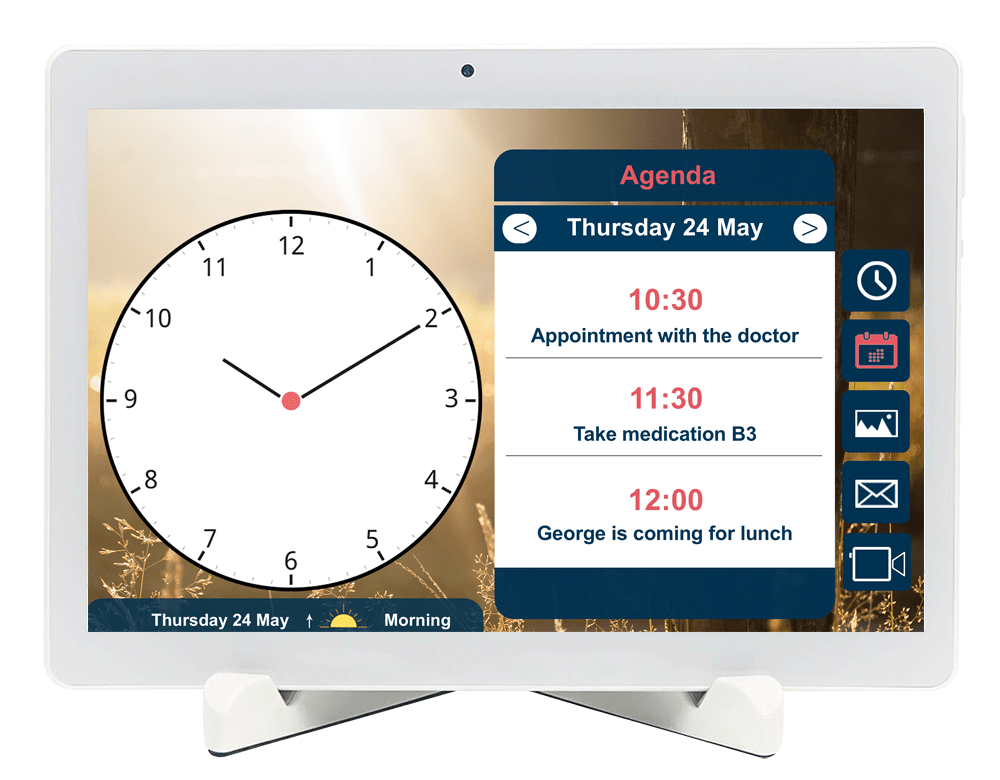 # 1 brand in calendar clocks
Why should you buy a BBrain Family calendar clock?
Always close to your loved ones
---
BBrain Family calendar clocks are remotely controllable calendar clocks, developed specially for the elderly, even if they are dealing with dementia. With this smart, technological tool you are always close to your loved ones, even if you cannot be there physically.
The clock provides them with a clear day and time indication, reminds them of appointments, gives reminders to take their medication, and shows incoming photos and messages. Operating a BBrain Family calendar clock is incredibly simple, for both the user and the administrator.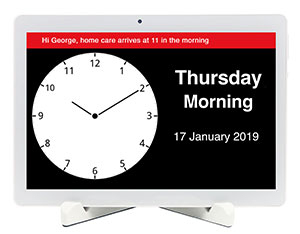 Calender clock Dementia (D2)
Stimuli-free, for seniors who have difficulty with structure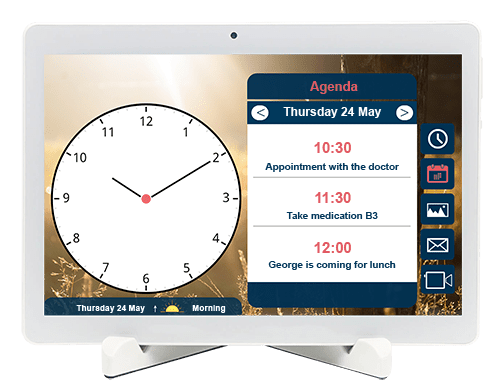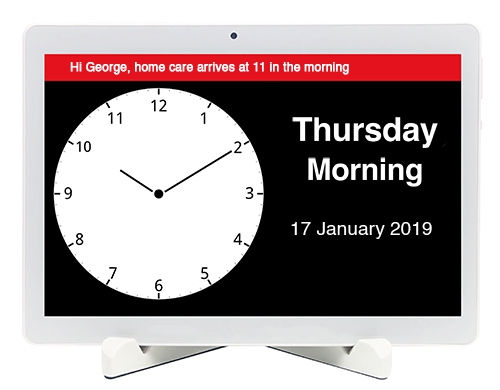 2: After purchasing a clock, choose your subscription
3: Download the BBrain app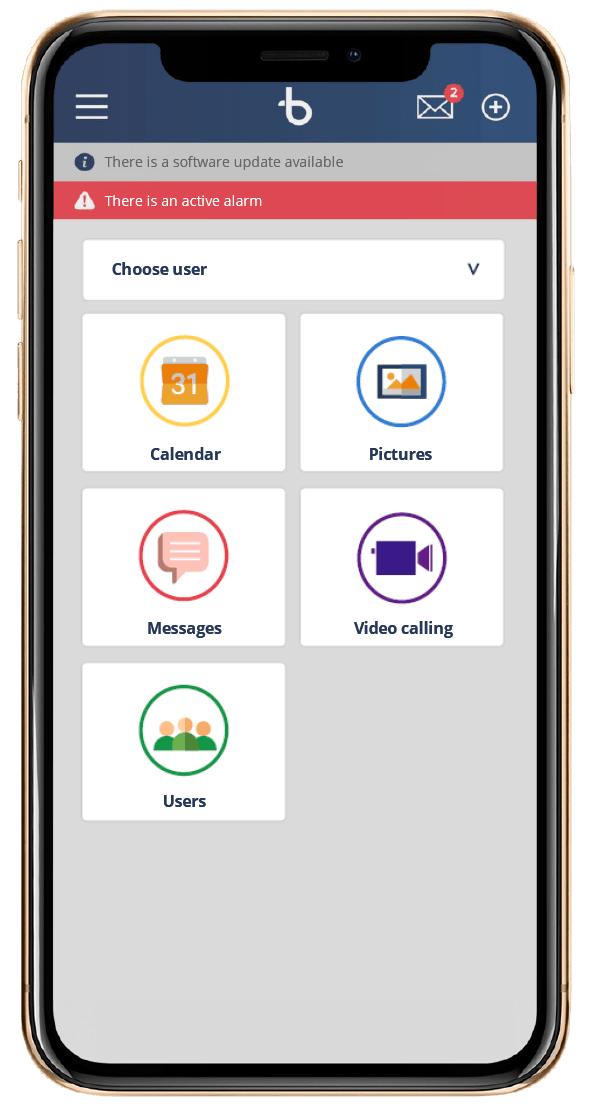 BBrain subscription:
All functions and always up to date
---
For optimal use of your BBrain Family calendar clock, you have to purchase the subscription of your choice. You can then use all the functions, including sending messages and video calling, and you will regularly receive valuable updates for your calendar clock.
Not satisfied?
You can try the subscription of your choice for 14 days. If you are not satisfied, we will cancel the subscription free of charge. You will get your subscription fee back.
Our subscriptions can be canceled monthly. For the first month you will only have to pay €1, –
BBrain app:
Send your photos, appointments, and messages to the clock
---
With the free BBrain app you can easily manage functions like video calling, calendar management, sending messages and photos, and setting alarms and reminders. You can download the app for desktop, tablet, and phone. You can link as many administrators as you like.