BBrain Family G2
Does one of your parents need help with day to day life? Do you have less to no time to visit every day due to your own daily obligations? The BBrain Family G2 calendar clock helps you to remotely guide your loved one and involve them more often in your daily life. You can send messages and photos through the calendar clock, but you can also manage appointments in the calendar. This way you can not only offer the clock user – for example, one of your parents – more certainty, but also more joy.
Are you not sure whether the Family G2 or Family D2 is the best fit for your situation? You can always switch the interface from G2 to D2 and vice versa via the settings menu.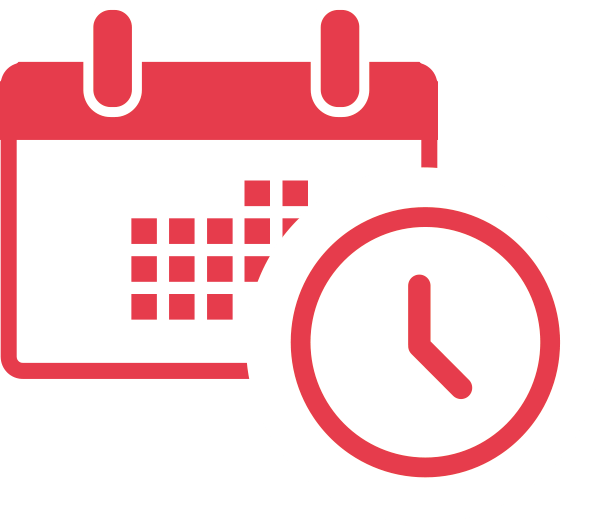 Daily planning and structure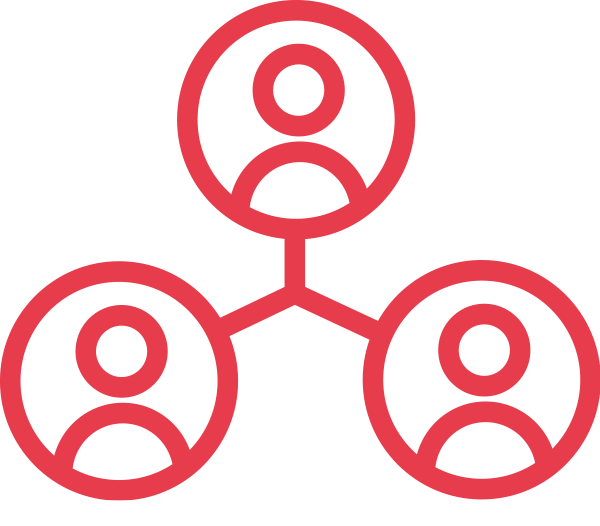 Stay in contact
with video calling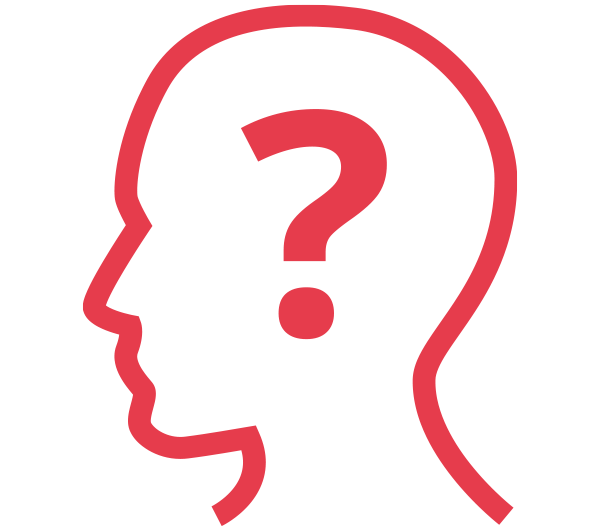 Support with decreased sense of time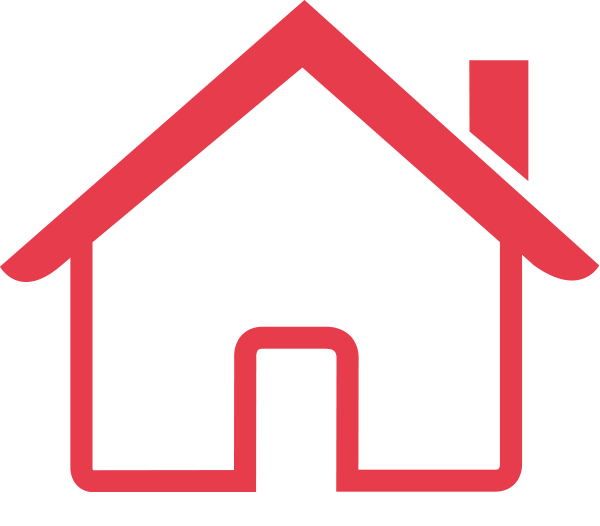 Increase of self-reliance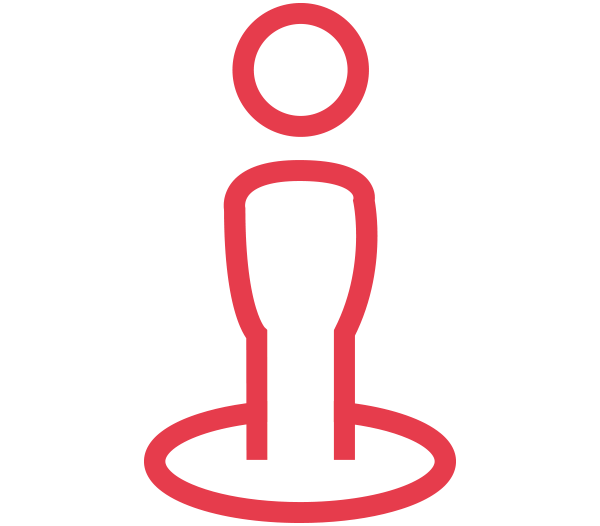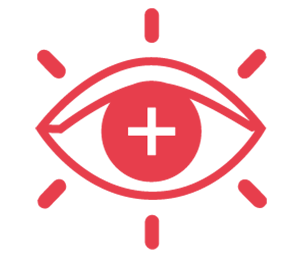 function for the visually impaired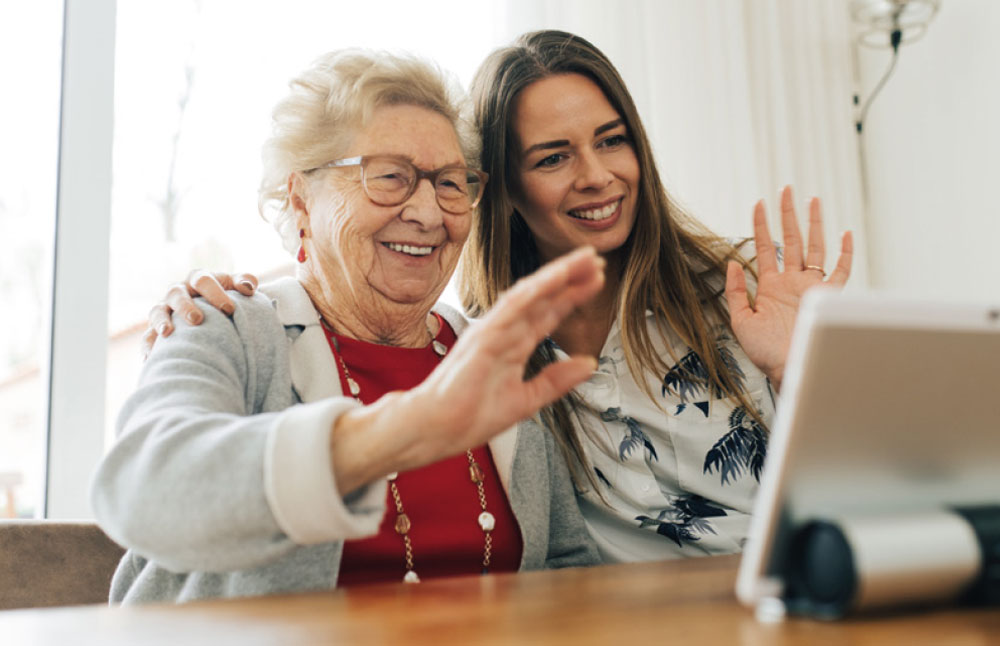 BBrain Family G2: Bringing generations together
With the BBrain Family G2 calendar clock you involve an independent senior, such as your parents, in your daily life and give them just that little bit of extra help and attention when needed. Through video calling you can have real contact when a daily visit is not possible. You can send messages and photos of vacations and their grandchildren; you can put appointments in the agenda; and you can give reminders about taking medication. Seniors enjoy the attention and the help they get through the calendar clock.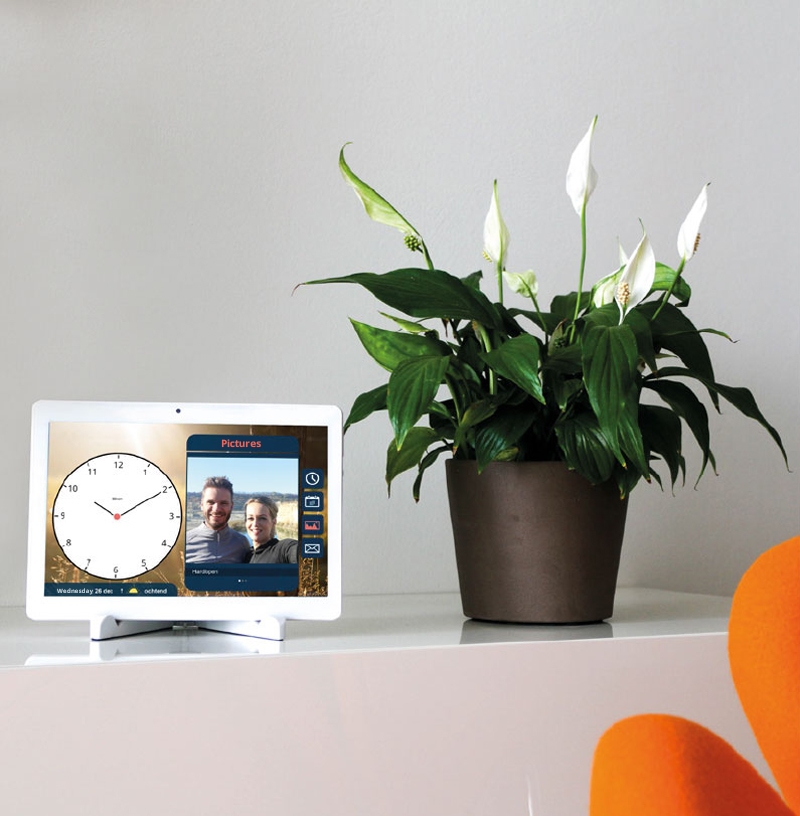 SHARE YOUR
MOMENTS
ALWAYS AND
EVERYWHERE
Mobiel
SHARE YOUR MOMENTS ALWAYS AND EVERYWHERE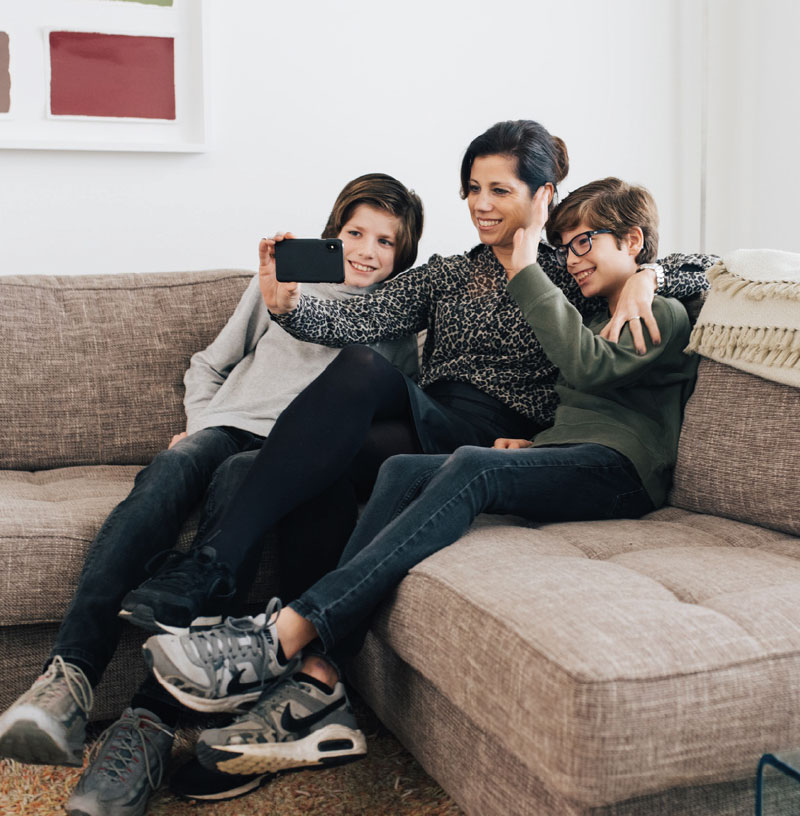 BBrain app:
Send your photos, appointments, and messages to the clock.
---
With the free BBrain app for iOS and Android you can easily manage functions such as video calling, calendar management, sending messages and photos, and setting alarms and reminders. You can download the app for desktop, tablet, and phone. You can link as many administrators as you like.
BBrain Family G2 in pictures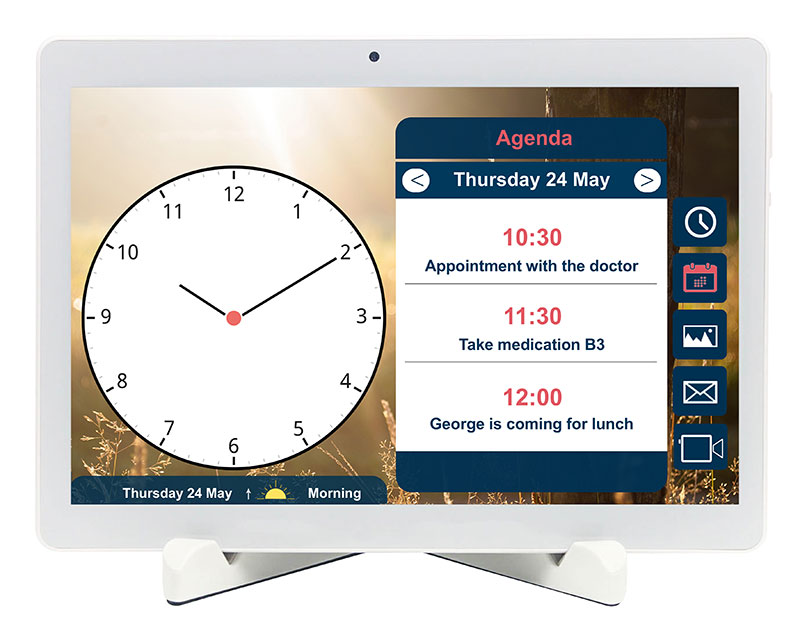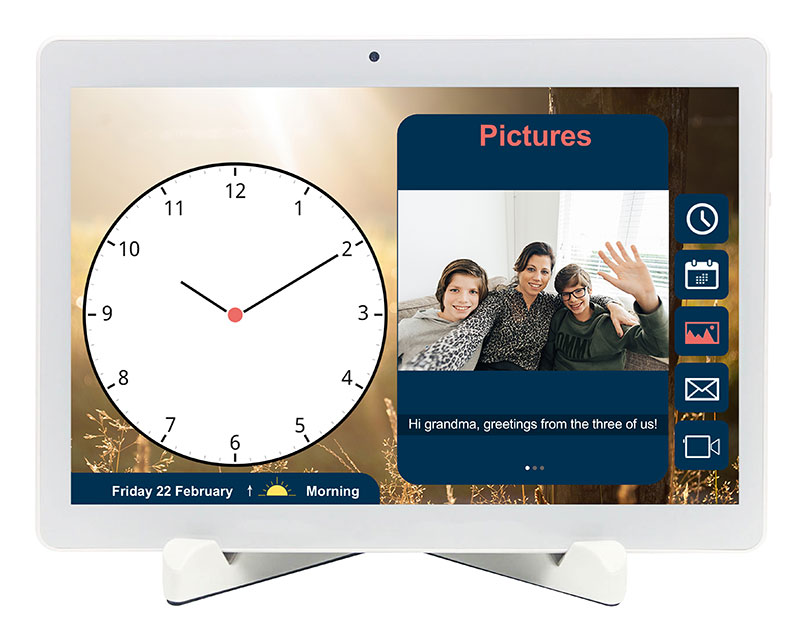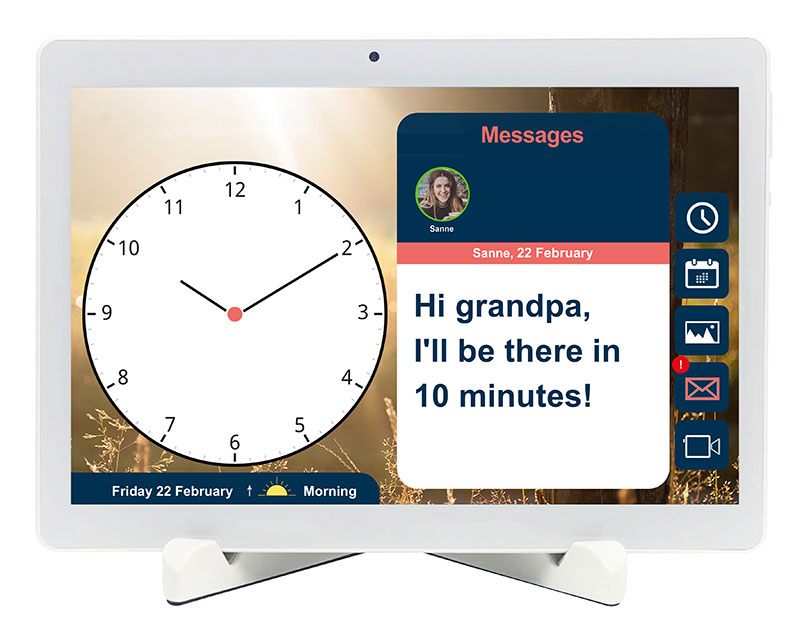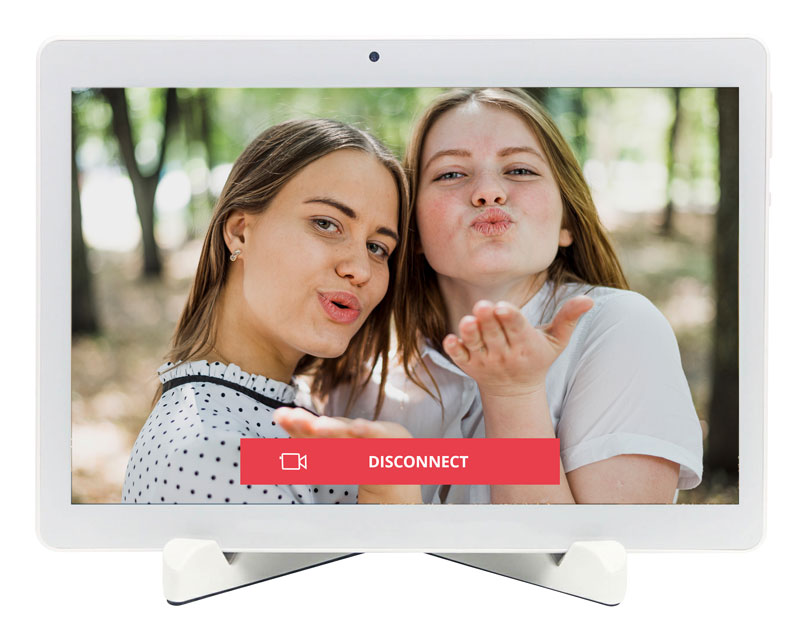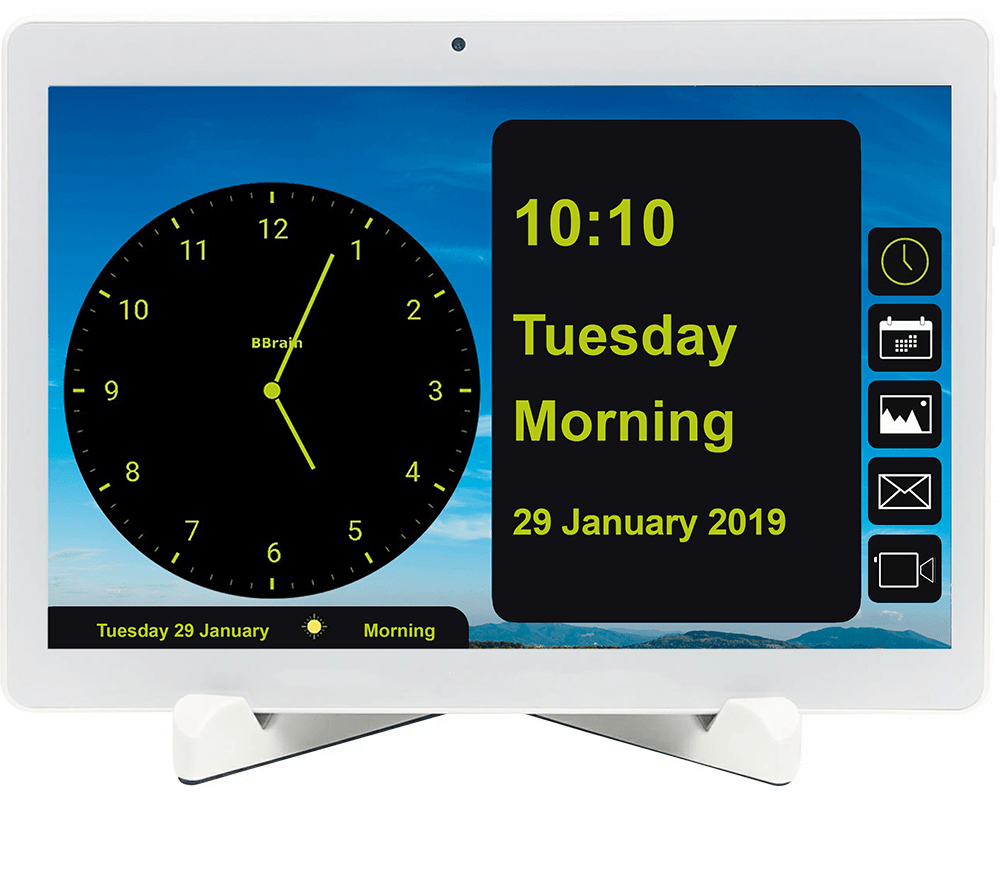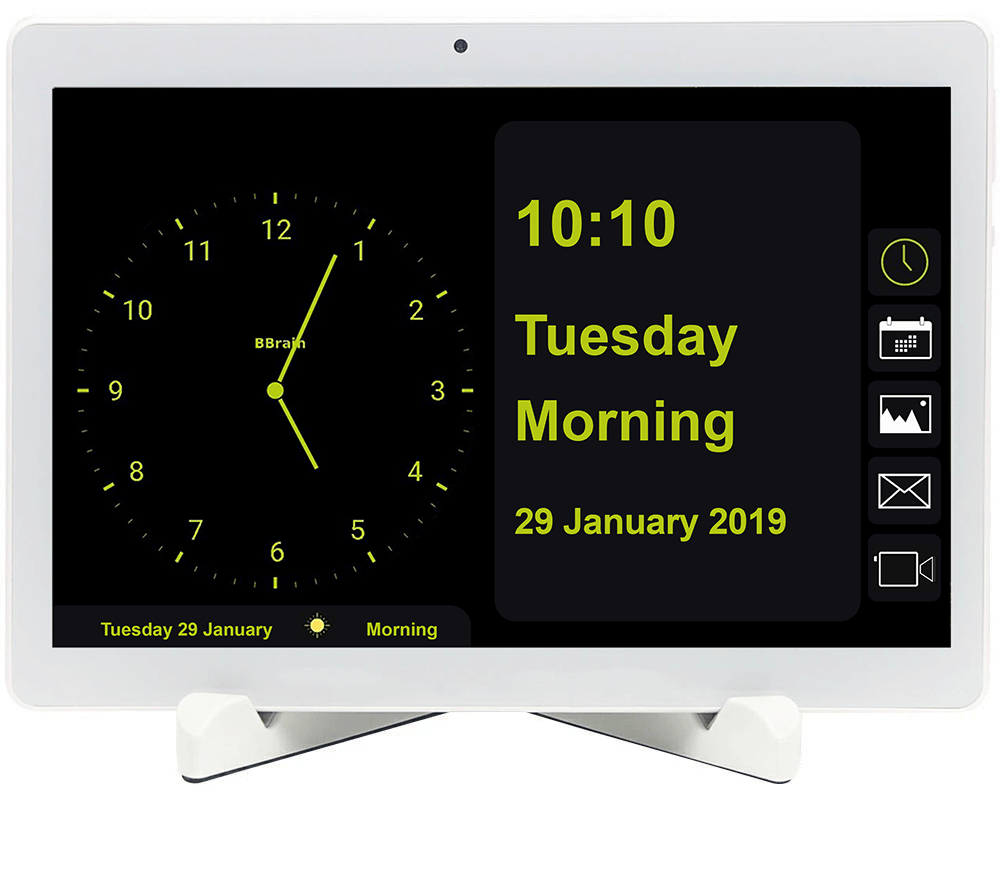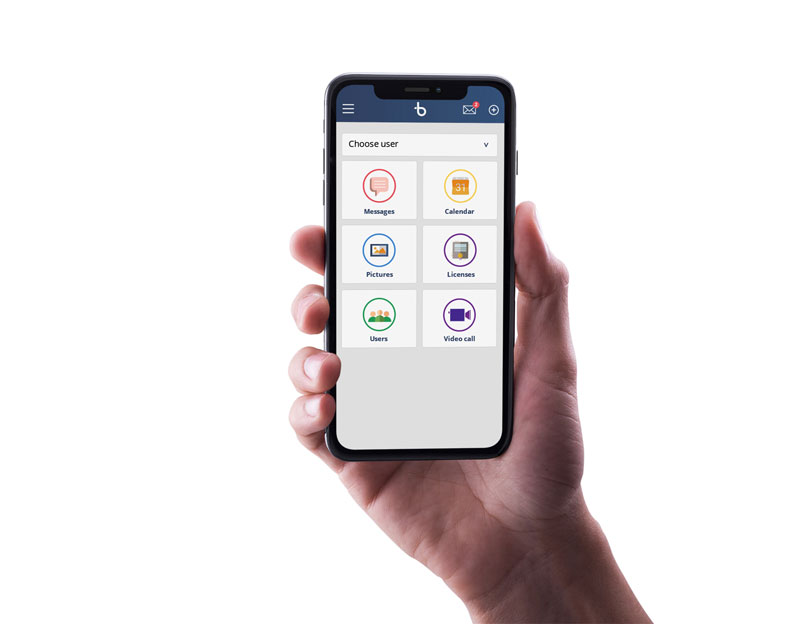 Frequently asked questions