BBrain Family D2
The BBrain Family D2 is a unique dementia clock that was developed in collaboration with users and professionals from dementia care. The clock not only offers more daily structure and a clear overview, but it can also be controlled remotely by family, friends, and caregivers. Read on and discover all possibilities of this calendar clock.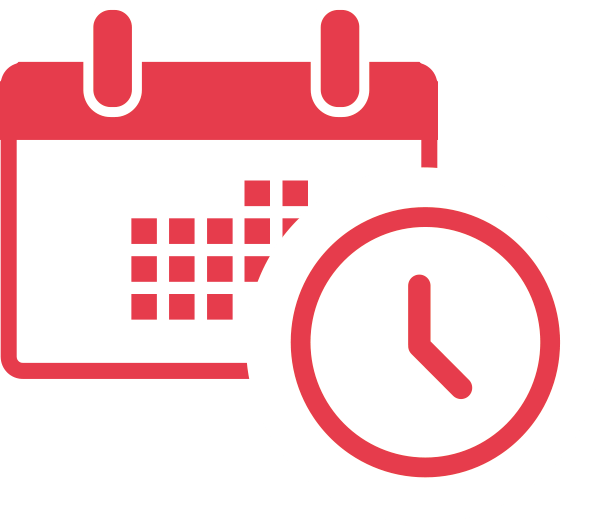 Daily planning and structure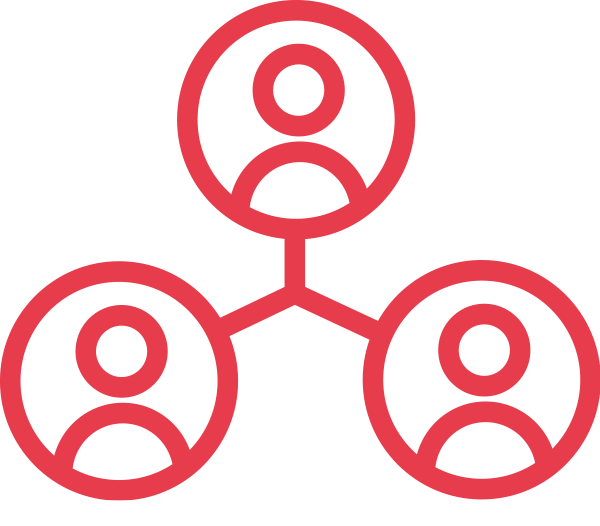 Stay in contact
with video calling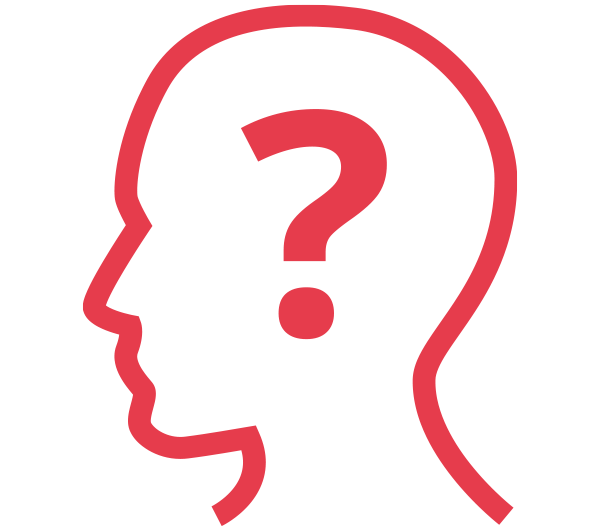 Support with decreased sense of time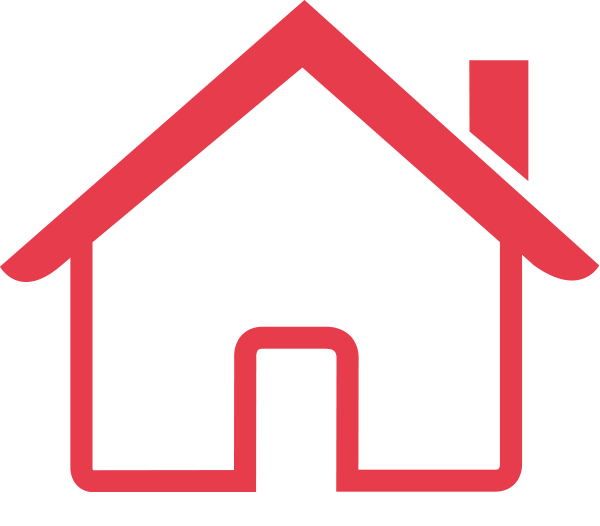 Increase of self-reliance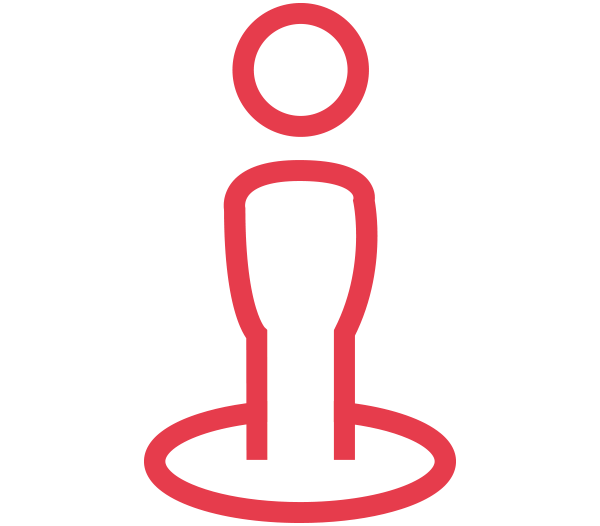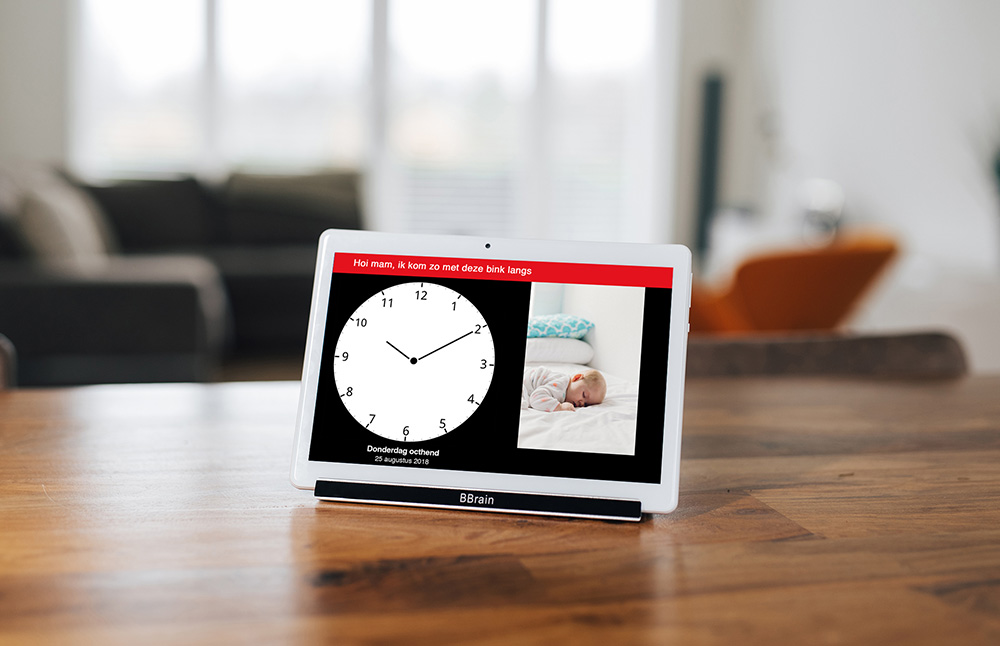 Specially for seniors with dementia
Structure is very important for someone suffering from dementia. Time orientation brings calm and structure. The BBrain Family dementia clock brings structure to the user because the clock clearly provides the day of the week, the date, the time, and the part of the day, both visually and spoken. The clock can be remotely controlled by family members, friends, and caregivers. You can schedule and manage appointments in the agenda or send reminders for things such as medication that needs to be taken. The user can also receive video calls from family or caregivers. In this way, the calendar clock brings structure to the lives of people who suffer from dementia.
Which clock suits you best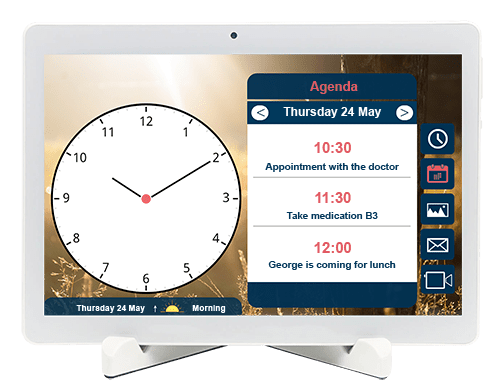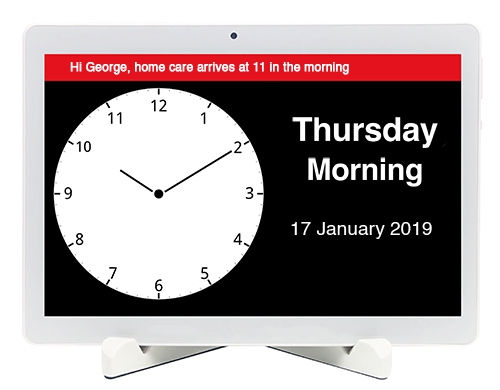 2: After purchasing a clock, choose your subscription
3: Download the BBrain app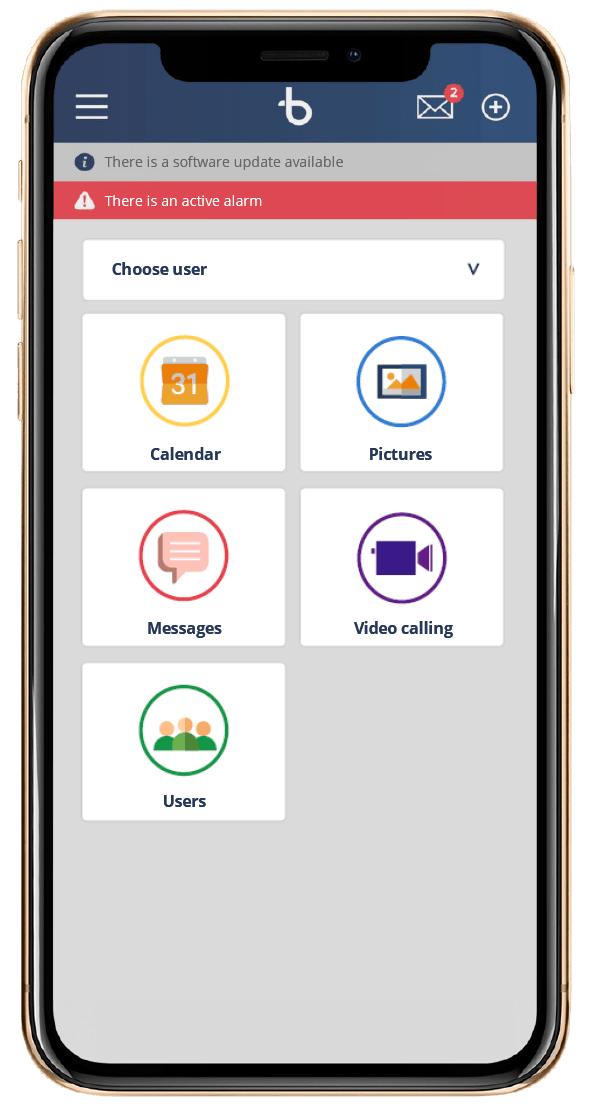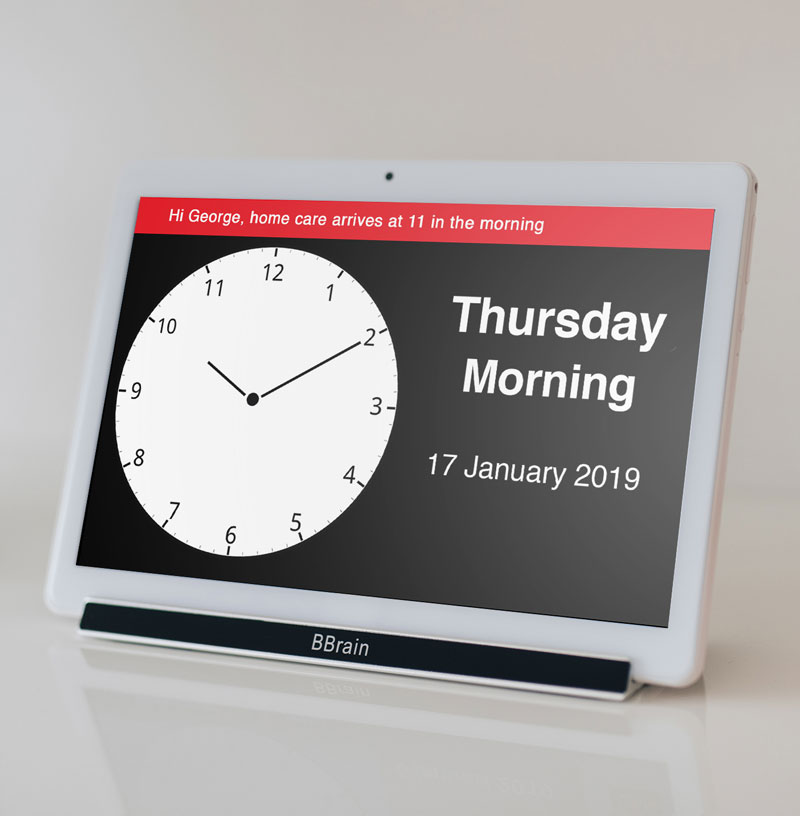 DAILY
STRUCTURE
WITHOUT EXTERNAL
STIMULI
Mobiel
DAILY STRUCTURE WITHOUT EXTERNAL STIMULI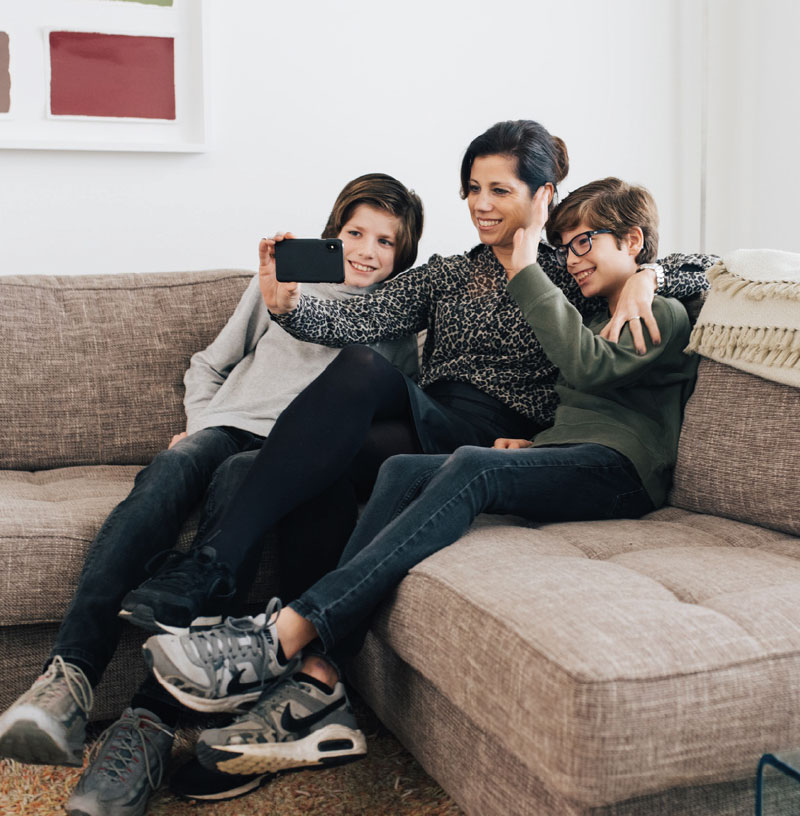 BBrain app:
Send your photos, appointments, and messages to the clock.
---
With the free BBrain app for iOS and Android you can easily manage functions such as video calling, calendar management, sending messages and photos, and setting alarms and reminders. You can download the app for desktop, tablet, and phone. You can link as many administrators as you like.
BBrain Family D2 in pictures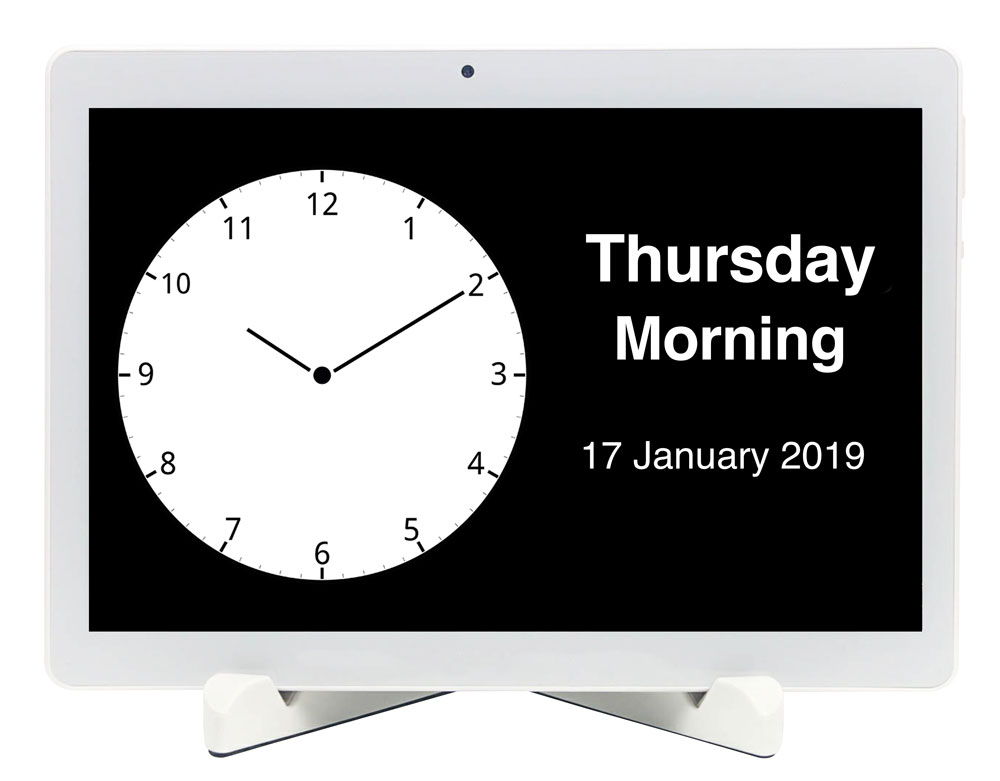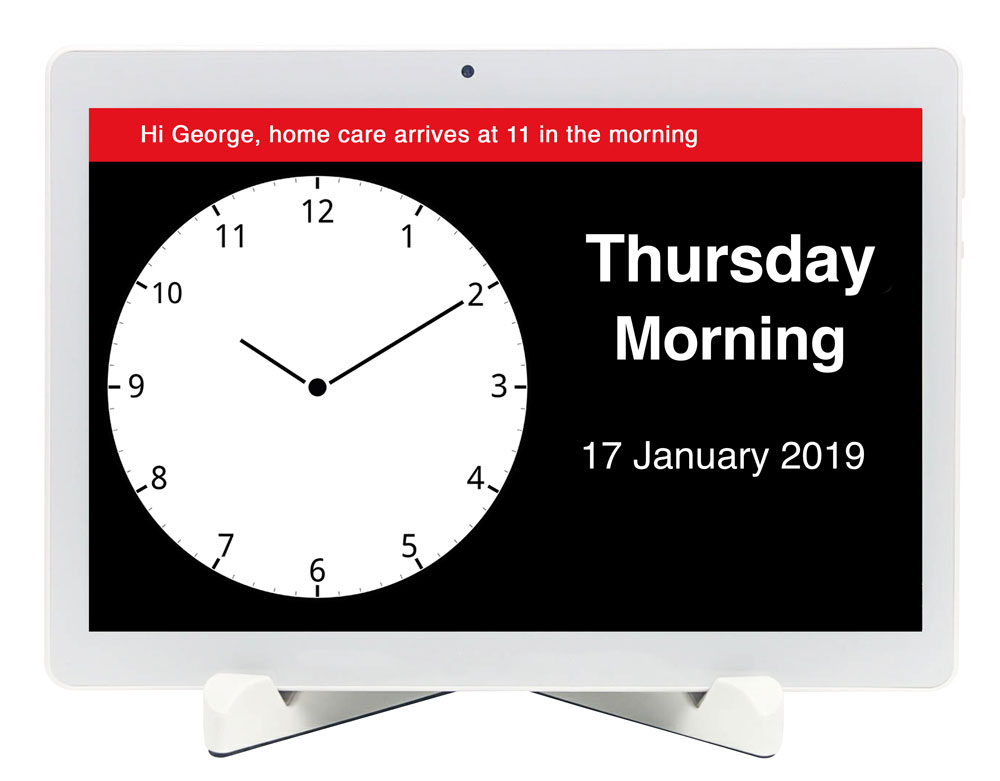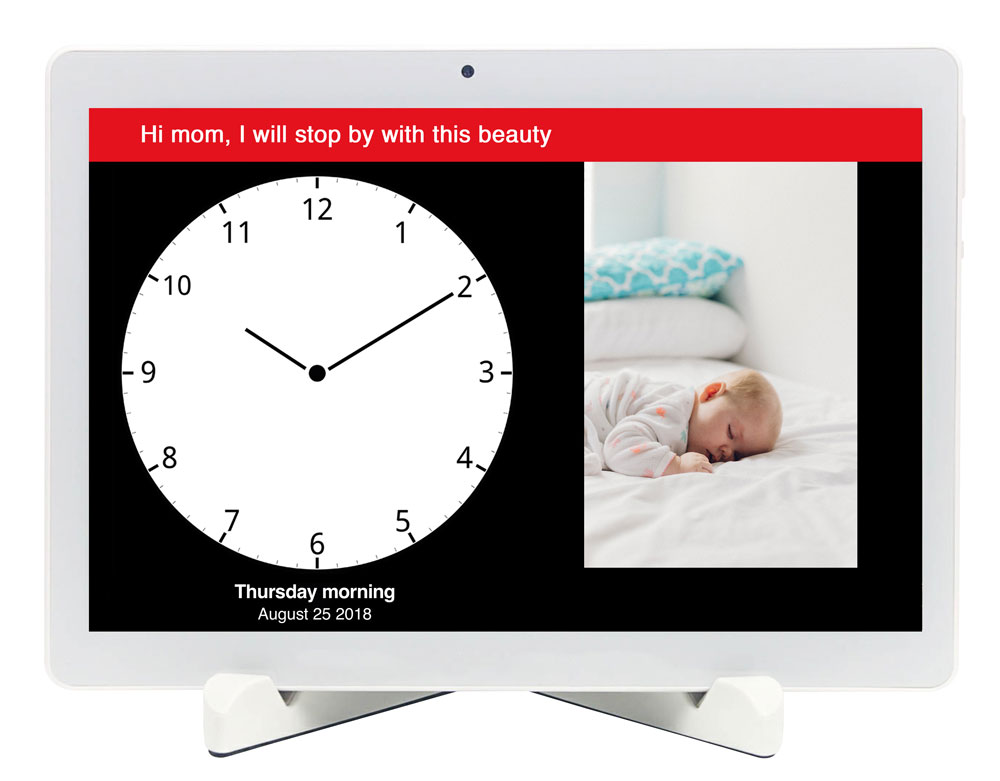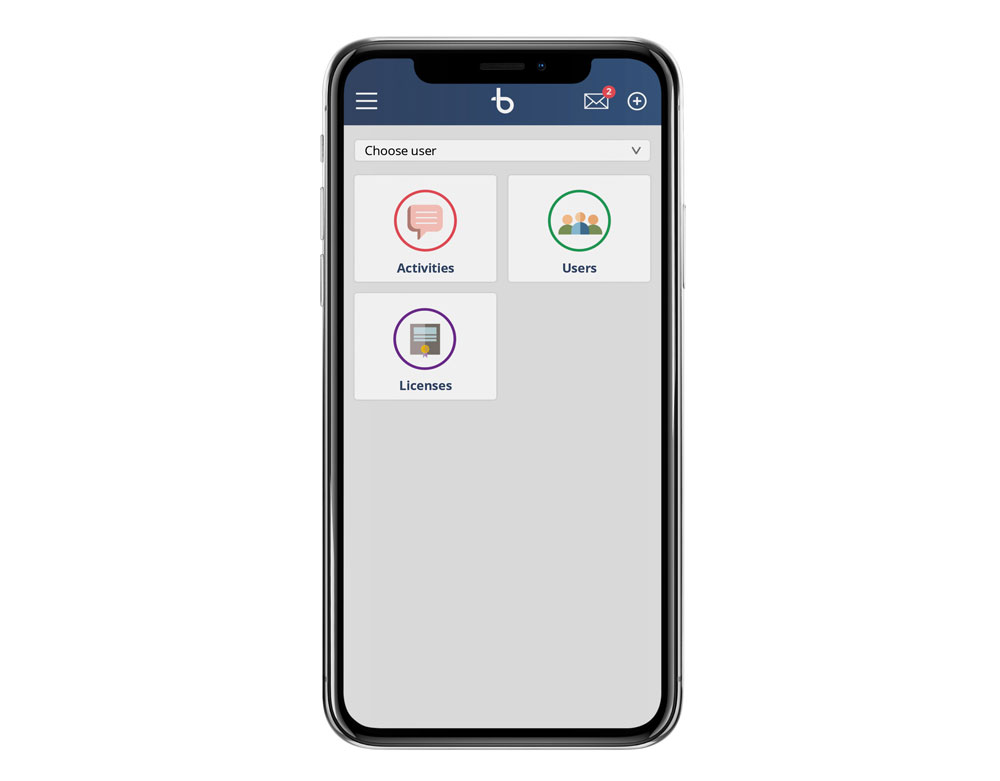 Frequently asked questions